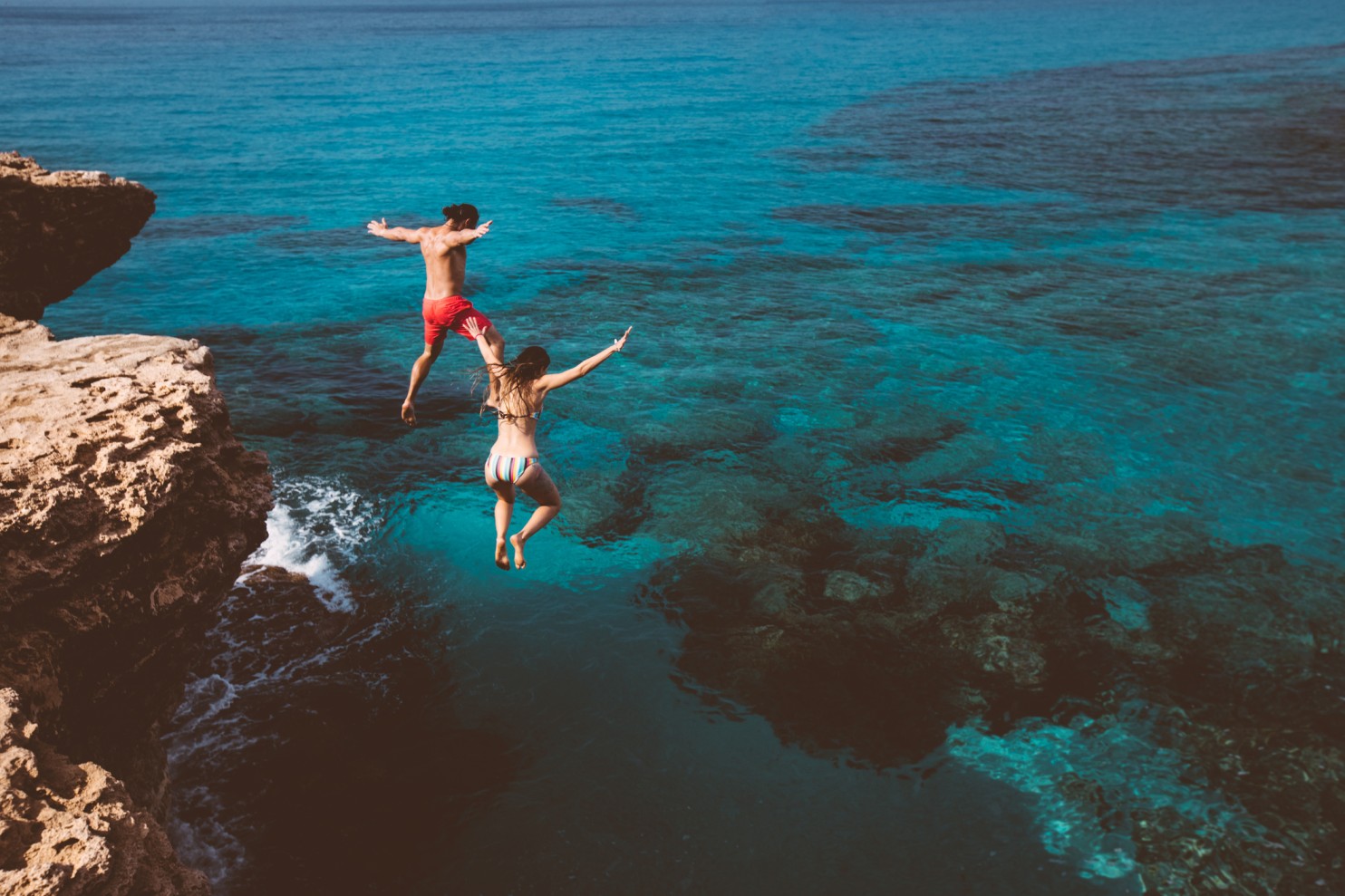 17 Feb

Good scary: Reflections on change, and the future

A wise man once said: "In the midst of difficulty, lies opportunity."

But back in March 2020, even the great Albert Einstein couldn't have convinced us that a pandemic could be good for business.  Change was coming like a juggernaut, and we don't mind admitting, we were bricking it.

Change is something we all fear to a greater or lesser degree – and yet during the past two years, it has been the only constant.  It's been scary at times, but in hindsight, good scary. The business world has changed forever, but so have we. We're emerging from the experience bigger, stronger and more resilient, with exciting plans for the future, as our managing director, Marcus Isherwood, explains…
What's changed at Creative Media over the past two years?
So many things have changed, and the pandemic has been a huge catalyst for that.  We've grown for starters, from a team of 10 to a team of 32 and counting, with staff in six countries.  That's down to the huge shift towards remote working.  Previously, because of our rural location, our available talent pool was quite small.  Now, it's limitless, and we've been able to recruit the talent we needed to grow.  As a result, we've gone fully remote, and we've expanded our services in response to our clients' needs.  The pandemic closed off a lot of conventional or face-to-face selling strategies and created huge demand for digital, and we've been able to significantly increase our capacity in this area.
How has the business coped with such dramatic change?  
We've had to change the way we do things, and central to this has been the recruitment of a team of project managers.  Previously, we didn't have a conventional structure – our creative teams liaised directly with the clients and managed their own outputs collaboratively.  But now there are a lot more moving parts, and our project managers are key to making sure we deliver on time and within budget, as well as giving our clients as single point of contact for all their needs.
As far as being remote is concerned, we work hard to make sure everybody is included.  It doesn't matter if you're 3 miles down the road or 3,000 miles away in Durban – you're still respected, needed and cared for as part of the team. It helps that there's always been very little ego at Creative Media and there will never be room for that.  We genuinely are a team.  Chemistry has a lot to do with it as well – I think you just know when somebody will be a good fit with your team and culture.
What do you try to deliver for Creative Media clients – besides growth of course?
I think the biggest thing we can bring to the table is experience.  We've been doing this for 22 years now, working with businesses in different sectors, at different stages in their journey, and as a result we have a lot of wisdom to share as well as hands-on skills.  Personally, I get very involved with the clients' businesses in this regard; I'm always thinking strategically about things we could try to achieve the growth they are aiming for, and aiming to be proactive rather than reactive.  I get huge satisfaction from helping a client to solve a problem, or see things in a new way.
How do you attract and retain talent?
Our low staff churn is one of the things I'm most proud of.  We've got staff who have been here for the whole 22 years and a number of others with 10 or more years of service.  We've got best friends, a husband and wife, even a set of siblings, where one has encouraged the other to apply for a job here.  People only do that when it's a great place to work.
For me, the key is how you treat people.  It's about taking an interest, and taking notice.  It's easy to give people money, but not so easy to give them time – and yet if you show them you genuinely care, that means far more to them.  I feel privileged that nearly everyone in the team has come to me privately at some point with some challenge they have been facing, and I've been able to listen and maybe offer some practical support.  It's not rhetoric when I say that people come first.  The world is full of crap places to work, and I'm determined that Creative Media won't be one of them!
What's the key focus for 2022?
We more than doubled in size last year, and while we do want to keep growing, this year will be at a slower pace so that we can really allow all the changes we've undergone to bed in properly.  I see it as entering into a consolidation phase, where we are still building but also making sure we're taking all the values with us so that our clients (and team) get the best possible experience.
What do you see as the biggest challenge CM faces?
As the past two years have proved, we never really know what's up ahead!  But from a business development point of view, I think keeping on top of social media gives us the biggest opportunity for development, because the goalposts are always moving.  We want to keep delivering best-in-class social for our clients and that will mean staying awake to the trends. We're also always working hard to improve transparency for our clients, which is something not all agencies offer – and means we have to be right on top of our game.
What are you most excited about?
We have some very exciting news coming at the beginning of Q2 – we can't say too much right now, but now feels like the right time to lay down a bit of a marker that will define where Creative Media goes over the next decade. Watch this space!
We use a range of creative, digital and data-based specialisms to help our clients' businesses grow.  To discuss your needs, contact marcus@creativemediani.com.