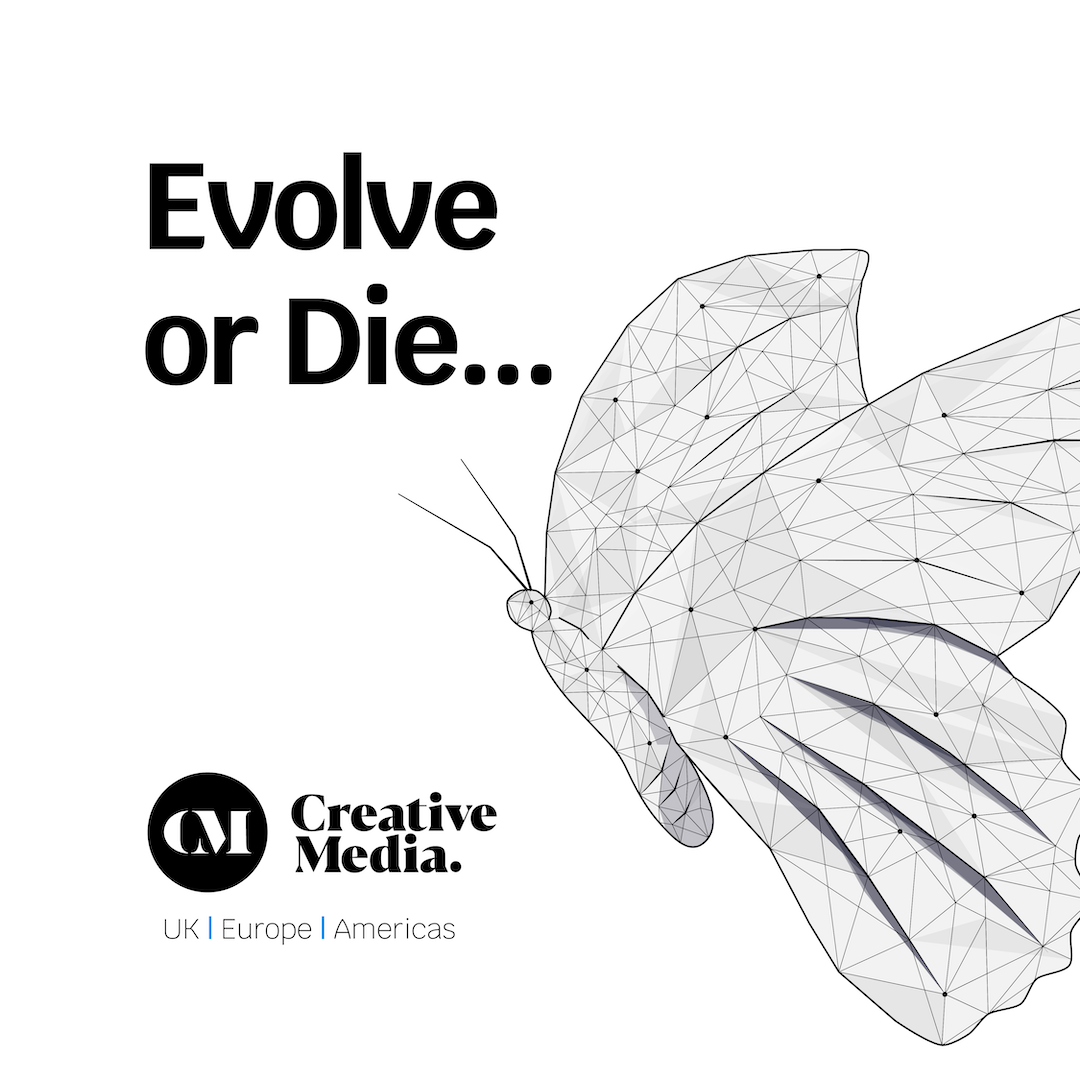 23 Apr

Evolve or die: a case study

March 2020 pulled the rug right from under businesses in every sector, right around the world.  How bad would this pandemic get?  What would it mean for global economies?  Which businesses would survive, and which wouldn't?

At Creative Media, we shared all these worries – but we also knew that we had an important role to play in helping our clients adapt to a rapidly changing situation.

It was a case of evolve or die – and we were blown away by the determination and ingenuity we witnessed in the early months of the pandemic.

One of the most uplifting stories to come out of these strange times has been a dramatic evolution by one of our long-standing clients who:
Brought three new products to market in direct response to Covid
Adapted their service provision specifically to support the healthcare sector
Understood the importance of building credibility and equity, not just sales
Streamlined the entire focus of their company as a result
Launched a brand new website to reflect the changes
All within 12 months.
The background
Belroc is an Ontario-based company specialising in interior products including hand rails, wall sheeting and privacy curtains for public buildings.  At the beginning of 2020 they were maintaining a fairly wide market focus catering for health and long-term care, education, and commercial/corporate clients.
When the pandemic first took hold, it became clear very quickly that the healthcare side of Belroc's business was about to take on massive significance as hospitals scrambled to add more capacity while desperately trying to control the virus.
Responding in real time
Belroc wasted no time in sourcing a range of pandemic products, including patient privacy pods and field hospital beds, to sit alongside their existing patient privacy offering.  Despite the fact that both our teams were working remotely and on two different continents we helped Belroc to brand and launch these products within an extremely tight timeframe.
Over the subsequent months, Belroc continued to receive enquiries from hospital and care home facilities needing urgent support to improve infection control in the midst of extremely challenging circumstances.
Unable to gain access to these facilities due to the restrictions, the business invested in virtual tools to help their clients measure up for things like curtains and track.  We assisted with the creation of video tutorials and worked on a new, branded 'quick ship' program designed to get standardised curtain and track packages out to their clients much more quickly than normal.  This was supported by SEO-friendly web and email marketing content.
A permanent pivot
As a result of these activities and with the final quarter of the year fast approaching, Belroc made a bold decision: to narrow the overall focus of their business to health and long-term care on a permanent basis.
Repositioning Belroc meant one very significant piece of work: a new website, with a strong healthcare focus and a wealth of downloadable information customers would need to make informed decisions on everything from specification to installation.
Belroc wanted to emulate some of their industry partners with a much cleaner, simpler site, with a minimalist colour palette and a significantly streamlined site map creating a more customer-centric UX.  Everything from the language to the site menus was carefully considered to address the needs of the customer, whether that be a building contractor looking for a specialist sub-contractor, or a care home operator needing a refurbishment.
Throughout this entire process Creative Media has worked incredibly closely with Belroc's sales and marketing teams, gathering information about target audiences and listening to the company's internal discussions around where this process of evolution should take them.  As well as liaising with Belroc's directors and managers, we've worked to encourage staff engagement during a period of immense challenge and transition, helping to keep the team connected and motivated even when they couldn't be together in the same building.
We continue to engage with weekly reporting and are hugely encouraged by the volume of sales and qualified leads we're seeing as a result of our marketing and digital campaign activities in Belroc's first quarter.  As we continue to refine our content and digital strategies, we're confident that Belroc will recover strongly from the challenges of the past year and we look forward to seeing what the future holds.
For further information or to discuss your own needs around branding, web, content or digital, get in touch.