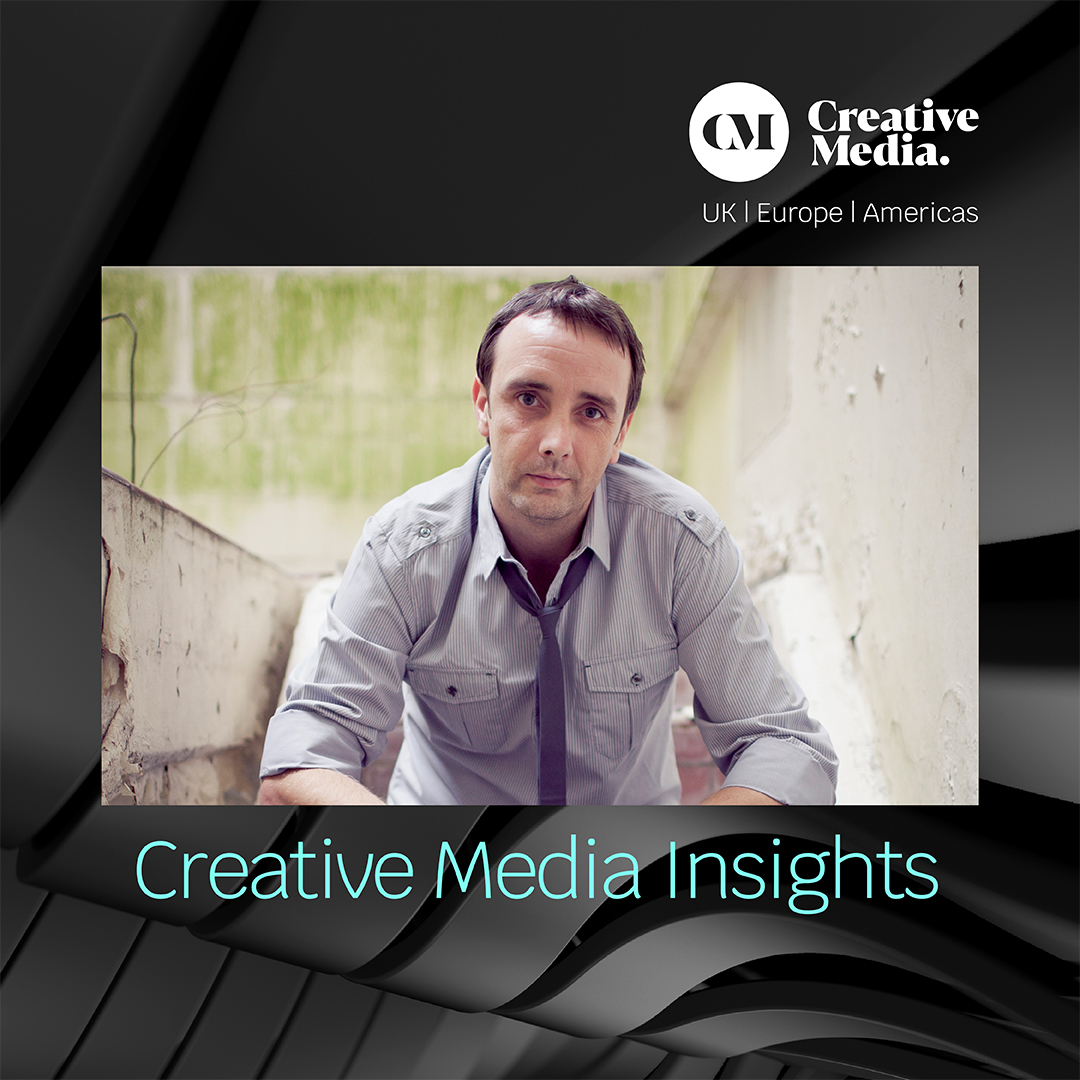 14 May

Coming of age in the digital era

Creative Media comes of age this month, marking 21 years in business.  So much has changed in that time – from a two-man outfit started from a park bench to a highly experienced team of 21 people and counting (anybody see a theme emerging?). In this special birthday blog, Nigel Morrison, Creative Director and Creative Media OG reflects on how the agency and the creative world has changed…
Hi Nigel.  So much of what Creative Media does now is related to digital and online – but back when you started, the world was a very different place.  Tell us a bit about the original Creative Media vision – and the truth about that park bench…
Absolutely.  When Marcus first asked me to come and work for him in 2000, the internet was in its infancy – you could count worldwide users in millions.  Creative Media actually started its life as a design agency focused on the print industry.  We spotted a gap in the market for design layout work that was a bit more than just 'typesetting', for businesses wanting to advertise in print publications.  Marcus had been working in advertising for a number of years and I was a newly-graduated graphic designer, so we had a good insight into the opportunities.
The park bench thing is a true story, although maybe not as dramatic as it first seems.  We launched the business in early May that year and our office wasn't quite ready to move into.  Since the weather was nice, I had a laptop computer, and you didn't need an internet connection in those days – I went to the local park to work in the sunshine!
The decade after Creative Media launched was a period of massive growth for online.  By the end of 2010 there were 2 billion people using the web.  Did you guys have any inkling of what was coming?
We knew the internet thing was coming, but I don't think we could have fathomed how all-encompassing the digital revolution was going to be.  In those early days the online world was much more of a recreational thing – there was a great novelty in buying and selling things on eBay or writing a personal blog.  
With that said we were only about 18 months in when we started building our own website.  Back then websites had very little real functionality – it was essentially just a collection of images and some contact information.  It took about 5 years before it became clear that online was about to revolutionise the business world, and that's when we hired our first web developer.
Aside from the online thing, how did the business develop in those early years?  What else was changing?
The biggest change for us was a shift in attitudes towards marketing collateral from the wider business community.  We started out designing adverts but it wasn't long before trends from big-city firms started filtering outwards and businesses started becoming more clued-in on image and branding.  It was a formative period for design & marketing – when one company took the leap and invested in a really nice, up-to-date brand identity then it put their competitors under pressure to follow suit, which created almost exponential demand for our services.  We were definitely helped by being one of a very small number of design agencies in the west of Northern Ireland, which meant the majority of our customers at that time were coming to us rather than the other way round.  The business grew organically, but rapidly – by the end of the first year we had hired three or four designers and not long after that we started building a support team to keep things running smoothly.
From 2005 onwards, Creative Media won a lot of design awards – almost 30 in total.  What did this mean for the business?  
Located where we are, in a rural part of Northern Ireland, we were already at the cutting edge of our industry locally.  Awards were a way for us to compete against our peers right across the UK, Ireland and indeed Europe – we believed in what we were doing but we needed to know how we stacked up against the best in the business.  And we were pleasantly surprised!  We've scooped some of the biggest awards it's possible to win in our industry.  The awards cemented our reputation and helped us to win business for sure – but more importantly they built our self-belief and set the bar for everything we've done since. 
When did you notice a shift away from print?  As online became more and more ubiquitous, did it impact on design philosophy/strategy?  
Looking back, it seems as if the online revolution happened overnight, but in truth it was a lot more gradual.  Even post-2010 we were still working on print advertising and while demand for web design was growing, most businesses were investing in this as an addition to their normal marketing collateral, rather than as an alternative to it.  So we were still really busy doing business cards, catalogues, brochures and flyers while we also developed our web design offering – and in many cases, a website was little more than a brochure, viewed on a screen. 
It wasn't until about ten years ago that the web side of the business really took off – not only did every customer need a website, but website functionality and programming had become much more complex, so we needed more developers.
From a design strategy perspective, it's been a very natural evolution.  Regardless of what the finished 'product' is, we have always been very focused on delivering quality user experiences that translate to genuine effectiveness.  Within those parameters there's a lot of scope for style and trends to change, and I think that's where our strong design background really comes into play.  As designers, we are constantly evaluating and also being influenced by the things we see.  The only difference is that a lot of design trends are being led by the functional demands of web and digital.  Websites used to look like brochures – now brochures look like websites.
More recently, the rise of digital and content marketing has changed the way Creative Media operates, with more clients looking for overall growth strategy rather than just design or web services.  What's your take on these changes?
I see this more as an extension of what we have always done.  It's always been our style to work really closely with our clients – as a designer I've spent countless hours sitting at my desk with a client beside me, discussing and collaborating on a project so we're well used to that idea of getting 'under the skin' to deliver effective work.  The difference now is that the process is much longer and to a degree the project is never truly 'finished' – once the branding and web design is complete and live, we continue to work in that collaborative way with the client – listening to their challenges, monitoring the metrics, building a content and digital strategy and then keeping every aspect of that under review.  We're constantly improving and tweaking, or making changes in direct response to the way our clients' businesses are developing.  As part of that process, we develop a profound knowledge of their business, and build strong relationships – which is what we have always done, and always will do.
Covid has been scary for all businesses, but it's turned out to be a period of intense growth at CM – why do you think that is?  
Covid really just accelerated a process of change that was already happening in business.  It's the immediacy and 'always on' culture that consumers are demanding, and all of a sudden any business that wasn't available to their clients in an online or digital manner had no way at all of reaching out because of the lockdown.  We spent the first six months of the pandemic reacting to massive demand for e-commerce websites and content-based services, because businesses were desperate to let their customers know what was happening and that they were still available to serve them.
It's definitely driven growth in the business, especially on the digital and content side.  We've hired a number of new employees and thanks to global remote working, we're an international team now too, with staff in Ireland, Portugal and Italy.
21 is a real milestone.  Do you think the business has matured and found its niche or do you think change will always be needed to remain relevant in this industry?
I think we have always been a niche agency – we occupy a space somewhere in the middle of the market and that has always enabled us to land business that is similarly niche – our clients are often disrupter brands who need real bang for their buck when it comes to design.  We can compete really well in that space because we're a relatively small and agile business, and because of our location.  With that said, you can never stand still in this industry.  Things are always changing, whether that's technology, trends or even the economy.  The ability to change and evolve is the reason we're still going strong after 21 years – it's in our DNA.  Who knows where the next ten years will take us?